Restorative Dentistry Services
Fix your oral health issues with our restorative dentistry in plano
Shifa Dental offers restorative dentistry in Plano, combining several different dental care solutions to reduce your oral health problems as well as to bring your mouth back to its original state. Restorative dentistry includes procedures which help preserve the natural condition of your mouth. At Shifa Dental, we offer various dental services when it comes to restorative dentistry, such as crowns, implants, bridges, dental fillings, dentures, and root canal therapy. Depending on your specific issue, you may need one or more of the following restorative dentistry procedures.
Common Restorative Dentistry Procedures:
Crowns: A crown may be required to cover a tooth that already has a dental filling, to join a bridge, to restore a broken tooth, or to protect a tooth from breaking. Crowns work as a cap to increase the strength, improve the appearance, and/or to provide a normal size and shape to one's tooth.
Implants: Missing teeth can be embarrassing for many people. Today, people prefer to improve their appearance, mitigate their embarrassment, and correct missing teeth by getting a dental implant. This is a procedure in which root of the tooth is replaced by a material. Implants provide a strong base for a permanent tooth or a removable one.
Bridges: Dentists use bridges when a patient is missing one or more teeth. These act as a medium to bridge the gap left between teeth due to missing teeth. Bridges help maintain your oral health by removing the space created by missing teeth, which could otherwise become a source of several issues.
Fillings: In cases where a part of a tooth has decayed, your Plano dentist will clear out the affected part; then fill this area with a substance. This substance may be gold, silver, glass or any other material. This process is known as filling.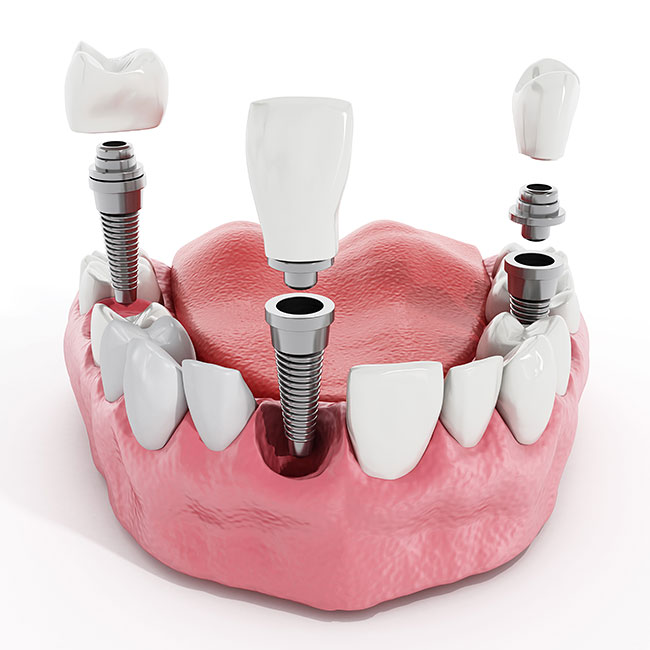 Dentures: Dentures are an alternative for natural teeth and are removable. Generally, dentures are a great option for patients who have lost all or almost all of their teeth. Dentures may be partial or a full set; in either of the two cases, patients should still take care of their dentures with proper oral hygiene just like they would with their natural teeth.
Root Canal Therapy: If a tooth is severely infected or decayed, your Plano dentist may advise root canal therapy. During a root canal, the insides of your tooth are cleaned to remove the infectious bacteria.
Happy Stories
Creating Vibrant Smiles for Healthy Lifestyles!
Appointment scheduling: very easy, every time get a call back if front desk is not able to answer. Very quick to respond and accommodate your schedule. Very polite.Facility : very descent facility Support staff : probably the best support staff I have seen at any dentist Doctor : Very professional. Explained me the Complete treatment.

Sunil tejpal

As always, I had the best doctor and superb services at Shifa Dental. I never felt the need to go to any other dentist after coming to this place a couple of years ago. Their attention to details is masterful and coupled with the care for their patients they show is truly wonderful. A big thank to all the people at Shifa Dental.

Chandu Chatterjee

It was my first time here and it was a great experience. I have sensitive teeth so they would check in to make sure the cleaning was feeling okay. The staff was very personable and I did not have to wait long. I would highly recommend!

Alexandra Smith

The place is very clean. Necessary precautions were taken by the staff amidst the pandemic and it shows in the quality of the dental service. Deepa K explained to me in detail and ways as to improve where needed regarding my teeth. Mariam and other staff members are courteous. Overall very impressed. This is my second visit.

Ram Venkatram

The doctor and staff was amazing!!!! I loved how the service was I went in and came out extremely fast. Now this is my permanent doctor!

Umar Abdulwadood