Our Periodontal Therapy Dental Services
Expert periodontal dental care in Plano, TX
To put it simply, periodontal diseases cause gum problems. These problems, once caught, are very difficult to treat. Periodontists help their patients by reducing or eliminating periodontal diseases. Periodontists receive additional training in performing surgical as well as non-surgical therapies to cure their patients' oral problems.
At Shifa Dental in Plano, we have the best-in-class periodontists who have tons of experience in carrying out these dental care therapies. They have received education from renowned universities, and they are completely aware of each and every periodontal problem. They have been acknowledged and appreciated by several organizations for their expertise. Patients refer others to experience the absolute perfection of our periodontal dental services for all their periodontal problems.
Non-Surgical Dental Care Options
At Shifa Dental, we provide non-surgical dental care treatments, laser treatment, gum graft surgery, dental crown lengthening, plastic surgery procedures, regenerative procedures, dental implants, and pocket reduction procedures.
If a patient can be cured without surgery, we will give priority to non-surgical procedures. Non-surgical procedures include scaling and root planning, tray delivery systems. In the scaling and root planning procedure, our trusted Plano periodontists will clean the root of the tooth in order to remove harmful substances, such as tartar. This careful cleaning usually eliminates the requirement for surgery. Of course, patients must continue visiting their Plano dentist to monitor the health of their teeth and roots. In tray delivery systems, patients transfer the periodontists-prescribed medications to their mouth via a customized tray. Other than these dental care methods, your periodontist may recommend using night-guards and bite-guards as part of nonsurgical treatment.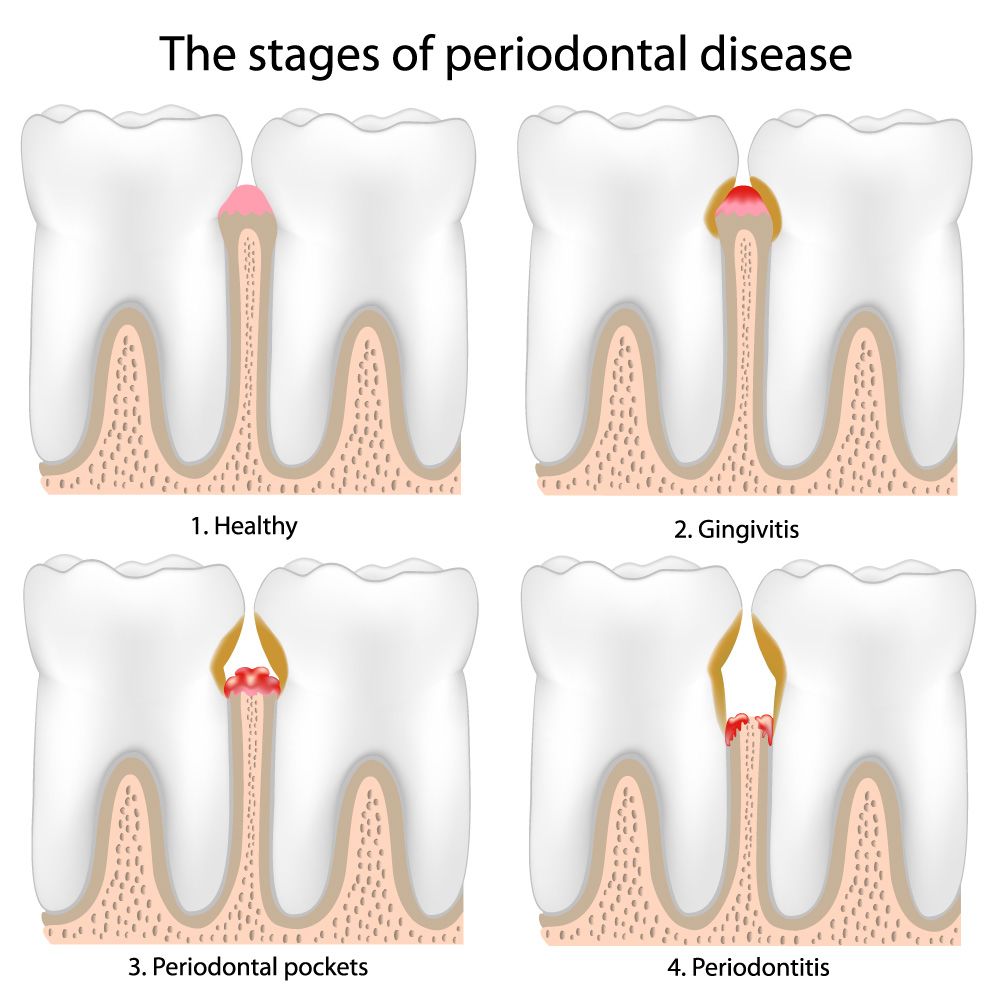 Surgical Dental Care Options
Our Plano periodontists use surgical dental care procedures to reduce the space between teeth and their gums, to prepare the gums for implants, to reproduce soft as well as hard tissues, to fill indentations, to increase the surface of teeth, and to prepare your jaw for any other surgical process.
To figure out which periodontal therapy will work best for you, make an appointment with the Plano dental care experts today at Shifa Dental.
Happy Stories
Creating Vibrant Smiles for Healthy Lifestyles!
Appointment scheduling: very easy, every time get a call back if front desk is not able to answer. Very quick to respond and accommodate your schedule. Very polite.Facility : very descent facility Support staff : probably the best support staff I have seen at any dentist Doctor : Very professional. Explained me the Complete treatment.

Sunil tejpal

As always, I had the best doctor and superb services at Shifa Dental. I never felt the need to go to any other dentist after coming to this place a couple of years ago. Their attention to details is masterful and coupled with the care for their patients they show is truly wonderful. A big thank to all the people at Shifa Dental.

Chandu Chatterjee

It was my first time here and it was a great experience. I have sensitive teeth so they would check in to make sure the cleaning was feeling okay. The staff was very personable and I did not have to wait long. I would highly recommend!

Alexandra Smith

The place is very clean. Necessary precautions were taken by the staff amidst the pandemic and it shows in the quality of the dental service. Deepa K explained to me in detail and ways as to improve where needed regarding my teeth. Mariam and other staff members are courteous. Overall very impressed. This is my second visit.

Ram Venkatram

The doctor and staff was amazing!!!! I loved how the service was I went in and came out extremely fast. Now this is my permanent doctor!

Umar Abdulwadood
HAVE A QUESTION?
FAQ
We are here to help you 7 days a week and respond within 24 hours. Plus, you can find most answers to your questions right on this page.
1What is periodontal disease?
Periodontal disease, often known as gum disease, is characterised by plaque accumulation on the tooth's surface at the gum line. If plaque is not eliminated consistently by brushing and flossing, it might harden into tartar, as defined by your dentist. Plaque will continue to accumulate on top of tartar, causing the gums to become red, swollen, and inflamed. Gingivitis, or gum disease, is the earliest stage of periodontal disease. Gingivitis can progress to periodontal disease if left untreated.
2What are the symptoms of periodontal diseases?
Red, swollen, sore gums
Gums that bleed when brushing and flossing
Teeth that appear longer or become loose
Large spaces that form between the teeth
Gums that begin to pull away from the teeth
Chronic bad breath
If left untreated, periodontal disease can lead to other health issues such as heart disease and diabetes. Periodontal disease is connected to early birth and low birth weight in pregnant women. The state of your smile has an impact on your overall health.
3Is periodontal disease treatable ?
Gum disease can be prevented and treated. Today's periodontal treatments provide you a wide range of mild, safe, and successful solutions. If you have gingivitis or gum disease, a periodontist can help you figure out which treatment option is right for you.
Treatments for periodontal disease include:
Non-surgical treatment
Periodontal surgery
Periodontal therapy
Dental implants
At-home care (special toothpaste, mouthwash, toothbrushes, and prescription treatment trays)
4Will my insurance cover periodontal treatment?
Periodontal treatment is covered by a lot of insurance plans. Our office recognises the importance of your dental health and strives to ensure that you get the most out of any dental treatment you receive. We will assist you in working with your insurance provider to ensure that your treatment is both affordable and worry-free.
Contact us
today to know more.