Cosmetic Dentistry Services in Plano & Garland, TX
Transform Your Smile With Cosmetic Dentistry
cosmetic dentistry specializes in improving the appearance of your teeth. Typically, cosmetic dentistry procedures are elective, which means they're not necessary for oral health. However, cosmetic dentistry can be used to correct dental problems that affect the way your teeth look. For example, cosmetic dentistry can be used to close gaps in your teeth, whiten your teeth, or change the shape of your teeth.
If you're considering cosmetic dentistry, it's important to find a cosmetic dentist who is experienced and qualified to perform the procedure you're interested in. Once you've found a qualified cosmetic dentist, you'll need to schedule a consultation to discuss your goals and expectations. During the consultation, your cosmetic dentist will examine your teeth and make recommendations about the best way to achieve your desired results. Once you've decided on a course of treatment, your cosmetic dentist will provide you with instructions on how to prepare for your procedure. In most cases, cosmetic dentistry procedures can be completed in one or two visits to the dentist.
Schedule an appointment toady with our expert cosmetic dentist at our Plano or Garland, TX location and let us help you transform your smile!
Common Cosmetic Dentistry Procedures
This process brings a whiter color to your teeth. You may do teeth whitening at the comfort of your own home, however, we recommend seeing a professional dentist for teeth whitening in Texas to eliminate any risk.

Composite Bonding:

To increase the strength of a chipped tooth or improve its appearance, dentists utilize bonding. In this method, they attach a composite resin to the affected tooth. This resin is of the color of their own teeth, hence, they look normal.

Veneers are used on a patient's teeth to hide multiple imperfections. Veneer is a material made up of a thin, yet, hard shell. It is of the color of teeth; therefore, it does not appear artificial.

If a tooth is heavily damaged, then using veneers will not look natural. In this case, crowns are used and they are made up of porcelain material.
If someone has a missing tooth, then your dentist may attach bridgework to the natural teeth to bridge the cap created by the missing ones.

Inlays:

Inlays are fillings made up of porcelain or composite materials. These fillings give a more natural appearance.

Fillings of the color of teeth:

One may ask for this type of filling to hide even the slightest difference in the color of filling and tooth.

Clear Aligners:

People do not opt for metal braces anymore. Clear Orthodontic Aligners give a more chic look while solving the problem of metal braces.

Cosmetic Surgery of Gum:

This is a minor surgery which gives a leveled look by reshaping the gums.

Contouring and Re-Shaping:

By using a laser or drill, dentists may reshape distorted tooth.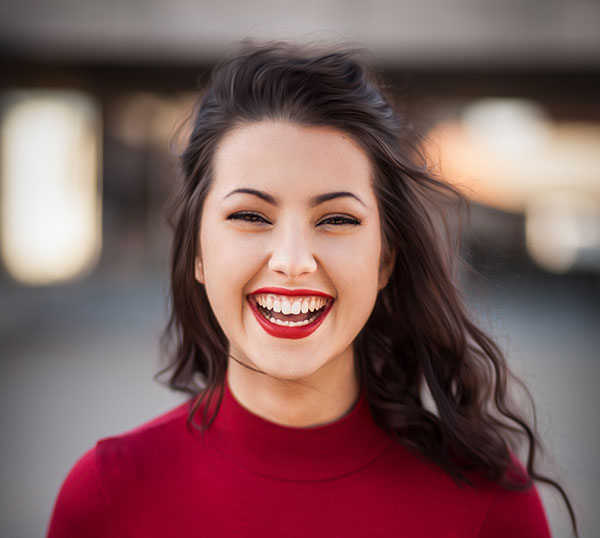 Happy Stories
Creating Vibrant Smiles for Healthy Lifestyles!
Appointment scheduling: very easy, every time get a call back if front desk is not able to answer. Very quick to respond and accommodate your schedule. Very polite.Facility : very descent facility Support staff : probably the best support staff I have seen at any dentist Doctor : Very professional. Explained me the Complete treatment.

Sunil tejpal

As always, I had the best doctor and superb services at Shifa Dental. I never felt the need to go to any other dentist after coming to this place a couple of years ago. Their attention to details is masterful and coupled with the care for their patients they show is truly wonderful. A big thank to all the people at Shifa Dental.

Chandu Chatterjee

It was my first time here and it was a great experience. I have sensitive teeth so they would check in to make sure the cleaning was feeling okay. The staff was very personable and I did not have to wait long. I would highly recommend!

Alexandra Smith

The place is very clean. Necessary precautions were taken by the staff amidst the pandemic and it shows in the quality of the dental service. Deepa K explained to me in detail and ways as to improve where needed regarding my teeth. Mariam and other staff members are courteous. Overall very impressed. This is my second visit.

Ram Venkatram

The doctor and staff was amazing!!!! I loved how the service was I went in and came out extremely fast. Now this is my permanent doctor!

Umar Abdulwadood
HAVE A QUESTION?
FAQ
We are here to help you 7 days a week and respond within 24 hours. Plus, you can find most answers to your questions right on this page.
1What is Cosmetic dentistry?
Cosmetic dentistry is concerned with improving the appearance of the teeth as a whole. It offers your smile the makeover it requires to reveal a more attractive you. It has the potential to greatly improve your self-esteem. Teeth whitening, dental bonding, restorations and fillings, dental implants, porcelain veneers, orthodontics, and other cosmetic dentistry procedures are available.
2Is cosmetic dentistry expensive?
The cost of a procedure is determined on the procedure you desire. There are some that are pricier and those that are more affordable for individuals on a tight budget. A large percentage of operations necessitate multiple visits or are difficult to complete, which has a significant impact on pricing. Consult our expert dentist at Shifa Dental, Plano or Shifa Dental Garland, Texas who can assist you in developing a dental plan that fits within your budget. We offer our patients flexible payment plans or discounted prices so that they can get the cosmetic dental operation that they desire or need.
3What common dental problems are suitable for cosmetic dentistry?
Restorative dentistry can help you if you have broken or chipped teeth. However, if you have any of the following issues, you should see a dentist for cosmetic reasons:
Teeth that are discoloured or discoloured
Spaces between the teeth
Teeth that aren't even
Teeth that have been worn down
Gum tissue that is too thick