Understanding dental extractions
Expert dental care from shifa dental
A t Shifa Dental Clinic, we believe that tooth extractions should be the last resort. Our dentists will work to explore all the possibilities to treat a patient's dental problem before the tooth extraction is recommended. We will spend a sufficient amount of time on the current condition of the tooth, evaluating the level of exposure to the infection, decay or deterioration. After our dentist has performed a proper evaluation, they will be able to determine whether root canal therapy, dental fillings, or any other possibility may help the patient. Only in the end will your dentist propose the option of a tooth extraction.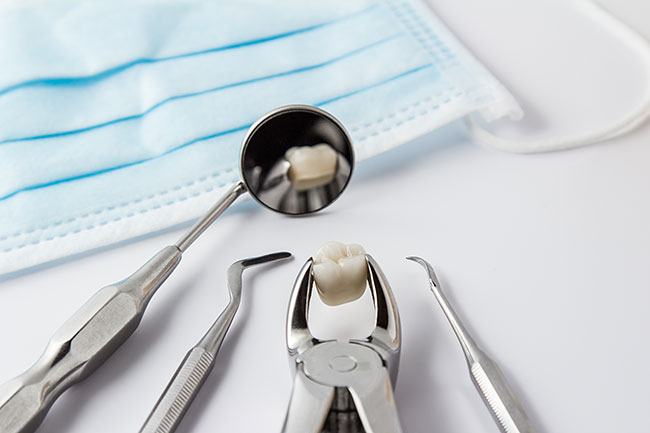 Compassionate General And Family Dentistry
At our family dentistry practice, we are blessed to have the best surgeons at our disposal. They have the perfect combination of care, compassion, and technique to minimize the discomfort to patients during a tooth extraction. They are devoted to their profession, and therefore, they do not leave the patients on their own post-surgery. They remain available to answer the patient's questions. Most surgeons do not engage with the patients post-surgery until emergencies. However, at Shifa Dental Clinic, we value the lives of our patients and treasure them. Our patients are our top priority.
After your tooth extraction, there may be slight difficulty in eating for a few hours. However, you will not be left in the dark. At Shifa Dental, we understand the mindset of our patients. We give you a document with elaborate instructions to avoid uneasiness so that your can heal quickly and smoothly. Like any other surgery, patients find themselves confused most of the times; they do not know what to eat, what to avoid, etc. Our surgeons spend a great deal of time after the surgery to answer every question a patient may have. They do this with patience, undivided attention, and complete sympathy.
While a tooth extraction can be a scary and painful process when dealing with an inexperience dentist, the general dentistry experts at Shifa Dental make sure that your time spent with us is as comfortable as possible. Call us today or fill out our online form to make an appointment.