Tooth Extractions in Plano & Garland, TX
What are Tooth Extractions?
Tooth extractions are one of the most common dental procedures. They are usually recommended when a tooth is severely decayed or damaged, and it isn't possible to save the tooth with a filling or root canal. Tooth extractions can also be performed to remove wisdom teeth or to make room for orthodontic treatment. The procedure is usually fairly straightforward, and most people recover quickly from it. However, it's important to take good care of your mouth after an extraction
Tooth Extraction Procedure
Tooth extractions are a common dental procedure, but they can still be a bit daunting for patients. Here's a rundown of what you can expect during a tooth extraction: First, your dentist will numb the area around the tooth with local anesthesia. This will help to minimize any discomfort during the procedure. Next, your dentist will use special instruments to loosen the tooth and remove it from its socket. Once the tooth is removed, your dentist will clean the area and may place a stitch to help promote healing. Finally, you'll be given aftercare instructions on how to care for the extraction site. Tooth extractions are generally fairly straightforward procedures, but it's important to follow your dentist's instructions carefully to ensure a successful recovery.
At Shifa Dental Clinic, we believe that tooth extractions should be the last resort. Our dentists at both our clinics' in Plano and Garland, will work to explore all the possibilities to treat a patient's dental problem before the tooth extraction is recommended.
We will spend a sufficient amount of time on the current condition of the tooth, evaluating the level of exposure to the infection, decay, or deterioration. After our dentist has performed a proper evaluation, they will be able to determine whether root canal therapy, dental fillings, or any other possibility may help the patient. Only in the end will your dentist propose the option of tooth extraction.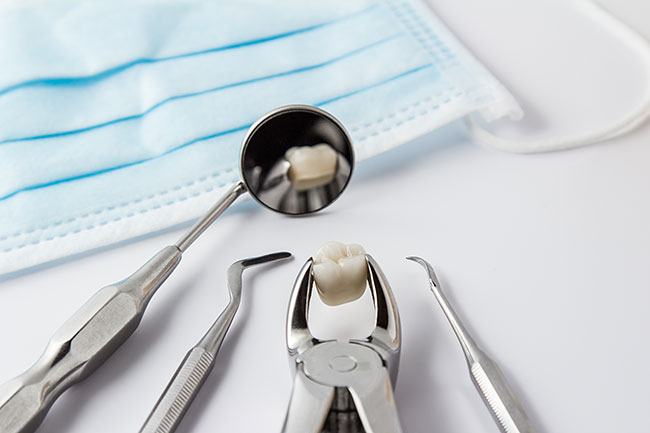 After your tooth extraction, there may be slight difficulty in eating for a few hours. However, you will not be left in the dark. At Shifa Dental, we understand the mindset of our patients. We give you a document with elaborate instructions to avoid uneasiness so that your can heal quickly and smoothly. Like any other surgery, patients find themselves confused most of the times; they do not know what to eat, what to avoid, etc. Our surgeons spend a great deal of time after the surgery to answer every question a patient may have. They do this with patience, undivided attention, and complete sympathy.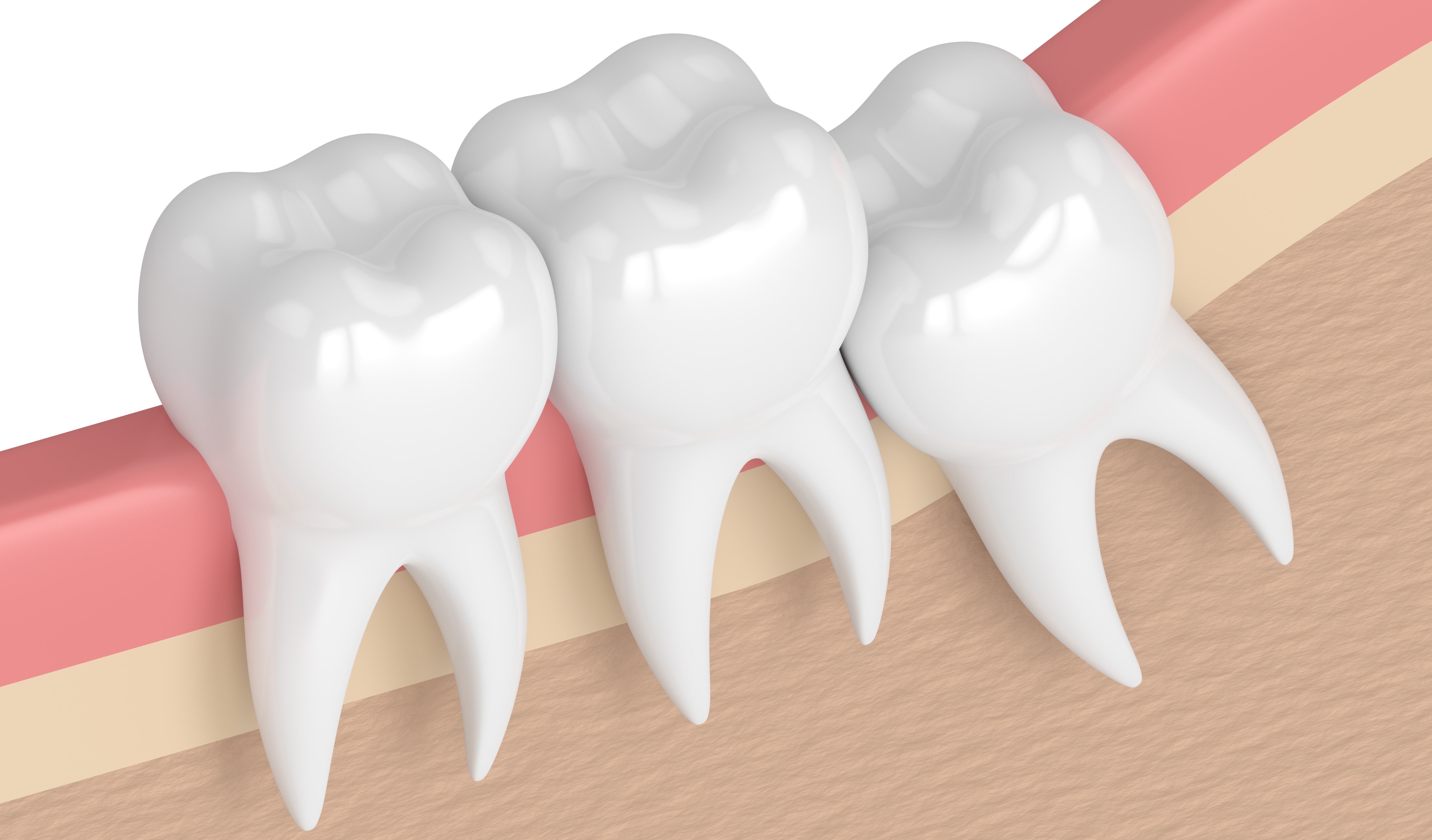 When to Consult a Dentist?
If you're having tooth discomfort, we may be able to provide you with immediate relief while also saving your tooth. However, early detection is critical. You must consider visiting a dentist if you are experiencing any of the following symptoms
Severe tooth pain.
Jaw pain or stiffness.
Swollen gum around the tooth or teeth.
Pain that worsen with pressure or when chewing.
Discoloration of gum, bleeding or bad odour.
The Two Types of Dental Extractions offered at our Plano and Garland Clinics
Simple Dental Extractions: 
Typically, these procedures are carried out on visible teeth. Simple tooth removals are typically performed by dentists under local anesthesia, sometimes with the patient sedated or taking anti-anxiety medications.
Surgical Dental Extractions: 
These are teeth that are either broken off at the gum line or have not fully erupted, making them difficult to see or reach in the mouth. Surgical extractions need some type of surgical technique, such as bone removal, extracting and/or raising and folding back all or part of the gum tissue to reveal the tooth, or shattering the tooth into pieces, and are performed by dentists or oral surgeons. Local anesthetic and/or conscious sedation are both options for surgical extractions. General anesthesia may be used for patients with particular medical issues or small children.
Compassionate General And Family Dentistry, Plano and Garland, TX
At our family dentistry practice, we are blessed to have the best surgeons at our disposal. They have the perfect combination of care, compassion, and technique to minimize the discomfort to patients during a tooth extraction. They are devoted to their profession, and therefore, they do not leave the patients on their own post-surgery. They remain available to answer the patient's questions. Most surgeons do not engage with the patients post-surgery until emergencies. However, at Shifa Dental Clinic, we value the lives of our patients and treasure them. Our patients are our top priority.
Call us today or fill out our online form to make an appointment.
Happy Stories
Creating Vibrant Smiles for Healthy Lifestyles!
Appointment scheduling: very easy, every time get a call back if front desk is not able to answer. Very quick to respond and accommodate your schedule. Very polite.Facility : very descent facility Support staff : probably the best support staff I have seen at any dentist Doctor : Very professional. Explained me the Complete treatment.

Sunil tejpal

As always, I had the best doctor and superb services at Shifa Dental. I never felt the need to go to any other dentist after coming to this place a couple of years ago. Their attention to details is masterful and coupled with the care for their patients they show is truly wonderful. A big thank to all the people at Shifa Dental.

Chandu Chatterjee

It was my first time here and it was a great experience. I have sensitive teeth so they would check in to make sure the cleaning was feeling okay. The staff was very personable and I did not have to wait long. I would highly recommend!

Alexandra Smith

The place is very clean. Necessary precautions were taken by the staff amidst the pandemic and it shows in the quality of the dental service. Deepa K explained to me in detail and ways as to improve where needed regarding my teeth. Mariam and other staff members are courteous. Overall very impressed. This is my second visit.

Ram Venkatram

The doctor and staff was amazing!!!! I loved how the service was I went in and came out extremely fast. Now this is my permanent doctor!

Umar Abdulwadood
HAVE A QUESTION?
FAQ
We are here to help you 7 days a week and respond within 24 hours. Plus, you can find most answers to your questions right on this page.
1Is dental extraction or tooth removal painful?
Tooth extractions are relatively painless, thanks to contemporary dental techniques and technology. Many patients are surprised by how quick and painless the whole process is. Even though there can be some discomfort, we'll provide you with aftercare recommendations to assist you to be as comfortable as possible during the short healing process. The general dentistry experts at Shifa Dental make sure that your time spent with us is as comfortable as possible.
2How long does a tooth extraction procedure take?
A routine tooth extraction should take 45 minutes or less if there are no unforeseen complications.
3How long does it takes to recover from a dental extraction?
The recovery time for routine tooth extraction is usually 7 to 10 days. However, more complicated cases, such as surgical tooth extraction or wisdom teeth removal, might take up to two weeks to recover. Regardless of the procedure's complexity, you might experience minimal discomfort throughout recuperation.
4Should I avoid anything after extraction?
After the tooth extraction procedure, we will give you personalized aftercare instructions according to your needs. To reduce the chance of complications and facilitate a quick recovery, here are some general things you must be careful about after a dental extraction.
During the first 24 hours after tooth extraction, avoid spitting, mouth rinsing, blowing your nose, using a straw, and smoking.
Do not use your finger or tongue to touch the extraction site. You must avoid Hot foods and beverages.
Estimated Tooth Extraction Treatment Cost?
In general, the harder a tooth is to remove, the more it will cost. Up to 80 percent of extraction costs can usually be covered by dental insurance if they are medically necessary. Check with your insurance provider and/or our help desk on given numbers regarding your case.