Teeth Cleaning in Plano & Garland, TX
At Shifa Dental, we believe that prevention is better than cure. Teeth cleaning is an important part of oral hygiene and we our expert Dentists at Shifa dental Plano and Garland Tx is committed to keep our patients oral health as good as possible
Teeth cleaning is an important part of oral hygiene. plaque and tartar can build up on teeth, causing tooth decay and gum disease. regular brushing and flossing helps to remove plaque and tartar, but it can be difficult to reach all the nooks and crannies of your teeth. That's where teeth cleaning comes in. A professional teeth cleaning can remove plaque and tartar that has built up over time, helping to keep your teeth healthy and prevent gum disease. In addition, teeth cleaning can also help to brighten your smile by removing stains that have accumulated on your teeth over time.
What to Expect on a Dental Cleaning Session
When it comes to teeth cleanings, most people know they need to go, but they don't really know what to expect. Here's a rundown of what you can expect during a typical teeth cleaning session. Before starting teeth cleaning procedure our dentist will perform an oral exam of our patient to determine the condition of your teeth, gum, jaw, and other oral factors.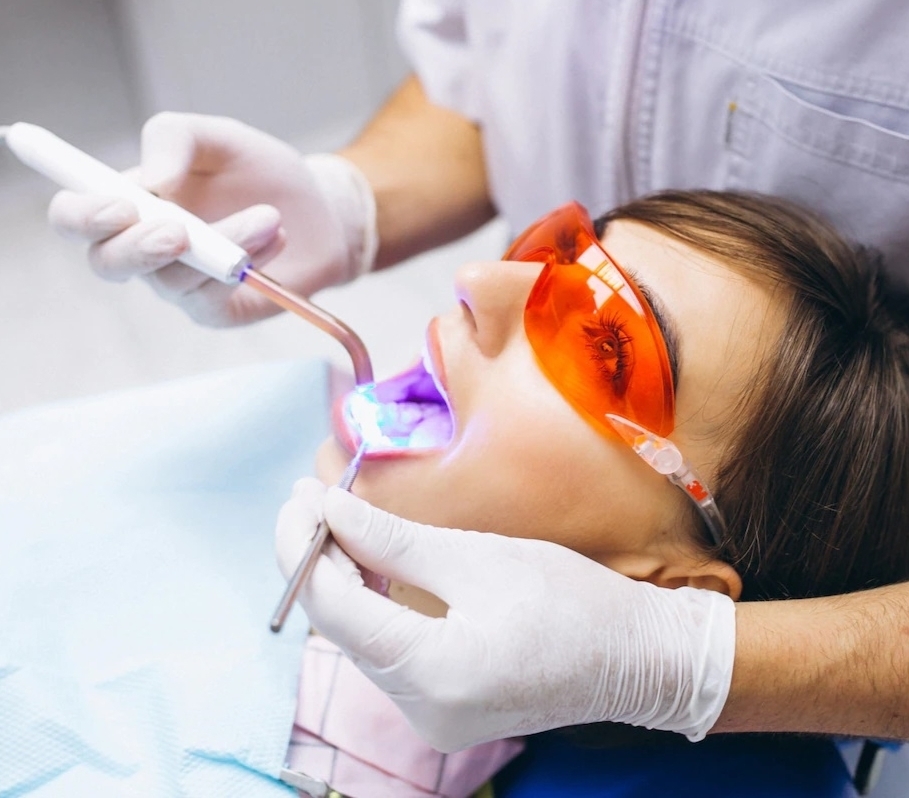 They take a closer look at your mouth and evaluate whether you need to focus on any particular problem or schedule an appointment for additional treatment. This allows us to notify you, the patient, of any possible problems and can save you a lot of pain and discomfort
Teeth cleanings are important because they remove the build-up of plaque and tartar that can lead to tooth decay and gum disease. So, if you're due for a cleaning, be sure to schedule an appointment with your dentist soon!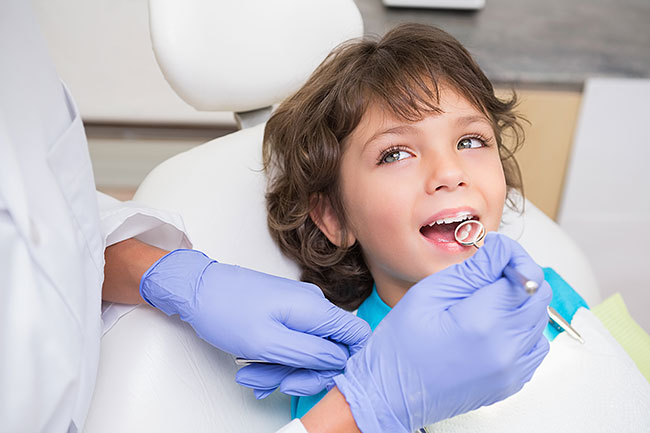 Teeth Cleaning Treatment After Care
After you have your teeth cleaned, there are some things you can do to make sure your smile stays shining. First, avoid eating for at least 30 minutes after your cleaning. This gives your teeth time to adjust and re-harden the enamel that was softened during the cleaning. You should also avoid drinking coffee, tea, or wine for at least 24 hours. These drinks can stain your teeth and undo all of your hard work. Finally, be sure to brush twice a day and floss once a day to remove any plaque that may have built up since your last cleaning. By following these simple tips, you can prolong the life of your smile.
We're A Kid's Dentist, Too!
Regular visits to the dentist are also important for keeping your kids teeth healthy. During these visits, the dentist will check for any cavities or other problems. They will also professionally clean your child's teeth, getting rid of any plaque or tartar buildup.
Happy Stories
Creating Vibrant Smiles for Healthy Lifestyles!
Appointment scheduling: very easy, every time get a call back if front desk is not able to answer. Very quick to respond and accommodate your schedule. Very polite.Facility : very descent facility Support staff : probably the best support staff I have seen at any dentist Doctor : Very professional. Explained me the Complete treatment.

Sunil tejpal

As always, I had the best doctor and superb services at Shifa Dental. I never felt the need to go to any other dentist after coming to this place a couple of years ago. Their attention to details is masterful and coupled with the care for their patients they show is truly wonderful. A big thank to all the people at Shifa Dental.

Chandu Chatterjee

It was my first time here and it was a great experience. I have sensitive teeth so they would check in to make sure the cleaning was feeling okay. The staff was very personable and I did not have to wait long. I would highly recommend!

Alexandra Smith

The place is very clean. Necessary precautions were taken by the staff amidst the pandemic and it shows in the quality of the dental service. Deepa K explained to me in detail and ways as to improve where needed regarding my teeth. Mariam and other staff members are courteous. Overall very impressed. This is my second visit.

Ram Venkatram

The doctor and staff was amazing!!!! I loved how the service was I went in and came out extremely fast. Now this is my permanent doctor!

Umar Abdulwadood
HAVE A QUESTION?
FAQ
We are here to help you 7 days a week and respond within 24 hours. Plus, you can find most answers to your questions right on this page.
1How often should I have my teeth cleaned?
We usually recommend getting your teeth cleaned and having a check-up done every six months. However, if you have a specific need, our dentist may recommend more regular visits.
2How long does a dental cleaning take?
Most dental cleanings last between 30 minutes to an hour on average, and are performed in a lying position in a comfortable dental chair.
3How can I prevent tartar
Select a fluoride-containing tartar control toothpaste. Dental floss is the only way to remove plaque between your teeth and keep tartar out of these difficult-to-reach spots, regardless of how good you are with a toothbrush. Daily rinsing is recommended. To help kill plaque-causing germs, use an antiseptic mouthwash every day.
4Can I eat Immediately after a dental cleaning session?
You can eat after a regular dental cleaning, but acidic or abrasive foods and drinks should be avoided. If you had a fluoride treatment while getting your teeth cleaned, you should wait at least 30 minutes before consuming anything.