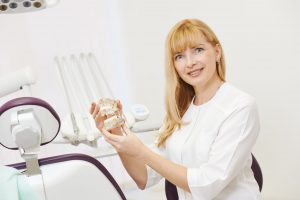 Your dentist is hitting retirement age very soon and you've been advised to start looking for a new family dentistry in Plano TX. Finding the right one might not seem easy but with a boatload of useful questions to guide you along, you'll be able to pull this off with less stress and fuss:
Do you take insurance?
Find out if the dentist works with your insurance provider before you make an appointment, says Fox News. That's going to help save you on plenty of costs, especially if you need to for costly dental treatments.
How much is the treatment?
Before you proceed with any treatments or procedures, make sure you ask about their costs. Dental treatments can set you back a lot. Asking beforehand will help you determine if the treatments are well within your budget or not.
Are you comfortable?
If you feel like your dentist doesn't respect your beliefs or seem to dismiss cultural concerns, you might want to look for a dentist who shares your beliefs or who is respectful of them. Feel more at ease with someone of your own gender? That can be easy enough to arrange. Choose a Muslim female dentist who fits the bill and you can proceed with those treatments with ease.
Is there rapport?
It's easy enough to find a pediatric dentist your kids will love. Someone patient and gentle is a good first choice. Those who have previous experience working with kids or have a way of putting them at ease also makes for an excellent option. Keep that in mind when you choose one.
What are the services?
When you look for a dental practice, you might want to pick one that offers a range of services where they can provide for all your needs. Some offices only focus on cosmetic dentistry. Others only on general dentistry or restorative dentistry. Find one that offers all three. That means you and the rest of your family won't have to bop over from one dentist to another, seeking out different types of treatment.
Where to get treatment?
Find a dentist in Plano with the right training and specialization near you. At Shifta Dental, we offer a range of services that cover all three, from teeth-cleansing, x ray and dental fillings to oral exams, teeth whitening, implants, veneers, bridges and crowns, extractions, dentures, root canal along with preventive dentistry and more. For more information, call for an appointment today.